Self-service solutions are basic systems for serving and food presentation providing fast, effective and aesthetic way of storage in appropriate temperature and conditions.
Self-service systems are designed for catering facilities in which you need to serve a large number of ready meals in a short time. They perfectly fit any self-service environment: staff dining facilities, canteens, petrol stations with food distribution.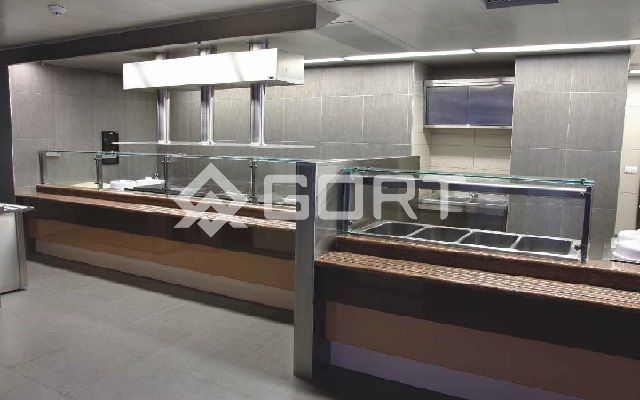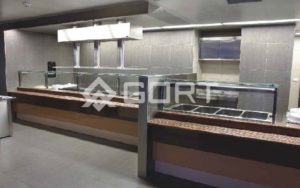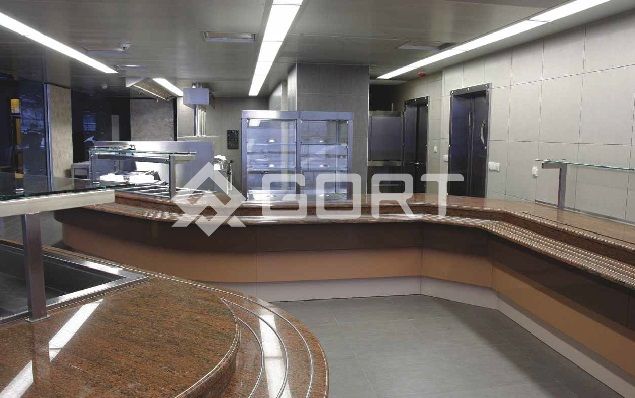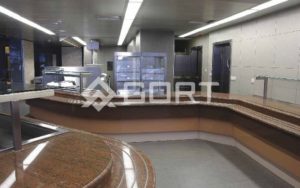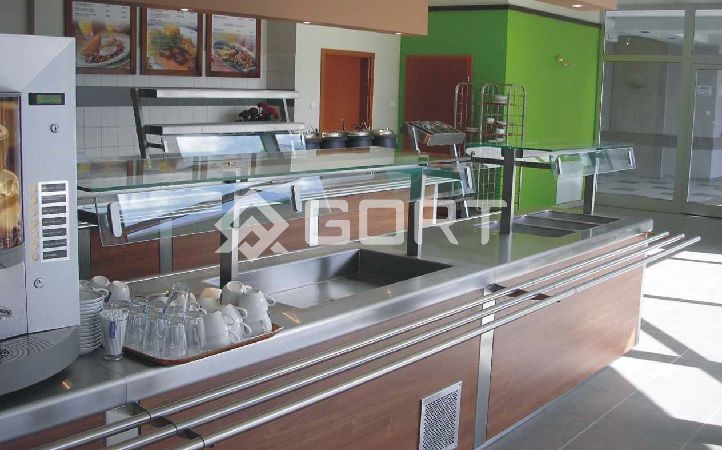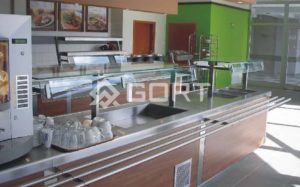 There are two types of service lines:
self-service
staff operated 
They have got modular construction so they can be easily and quickly adjusted to customer's needs and surface conditions of the premises.
Depending on the type of served dishes, the following components of self-service line can be distinguished:
heated
refrigerated
neutral
Heated appliances enable food storage in the appropriate temperature:
bain-maries
hot cupboards
plates dispensers
induction ranges
ceramic ranges
gantries
Refrigerated appliances by the appropriate storage temperature extend products shelf life:
refrigerated counters
refrigerated static wells
saladettes
refrigerated display cases
refrigerated static tops
Neutral elements complete the self-service by displaying products that do not require particular storage conditions.
All the equipment may be produced on open bases or with door as well as drop-in units assembled in worktops.
In order to have food distribution system complete, in our products range may be found: overshelves, cash register elements, tray / cutlery / bread dispensers, fascia panels adjusted to the design of the interior with tray slides.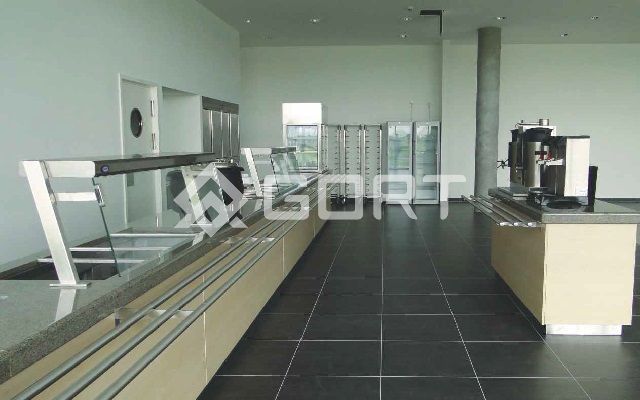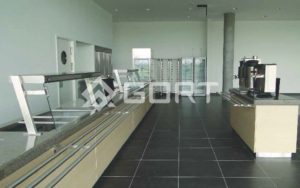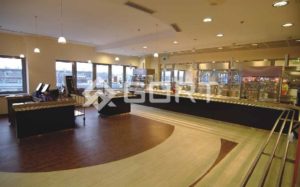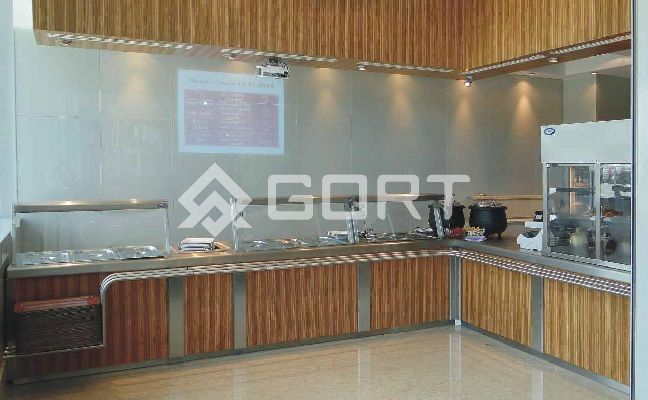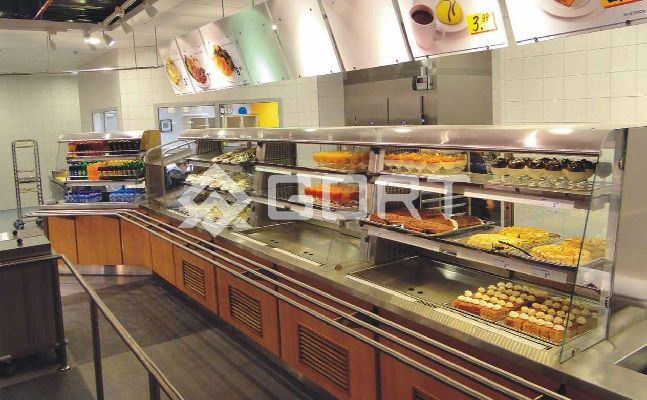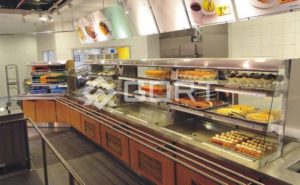 GORT self-service elements are made of high quality materials. We use high-quality AISI 304 stainless steel, tempered glass, granite countertops, décor panels adjusted to individual customers' requirements and corresponding with interior design.
Many years of experience in the design and manufacture of self-service lines, as well as the use of high-quality materials ensure functionality, reliability and aesthetics of execution.