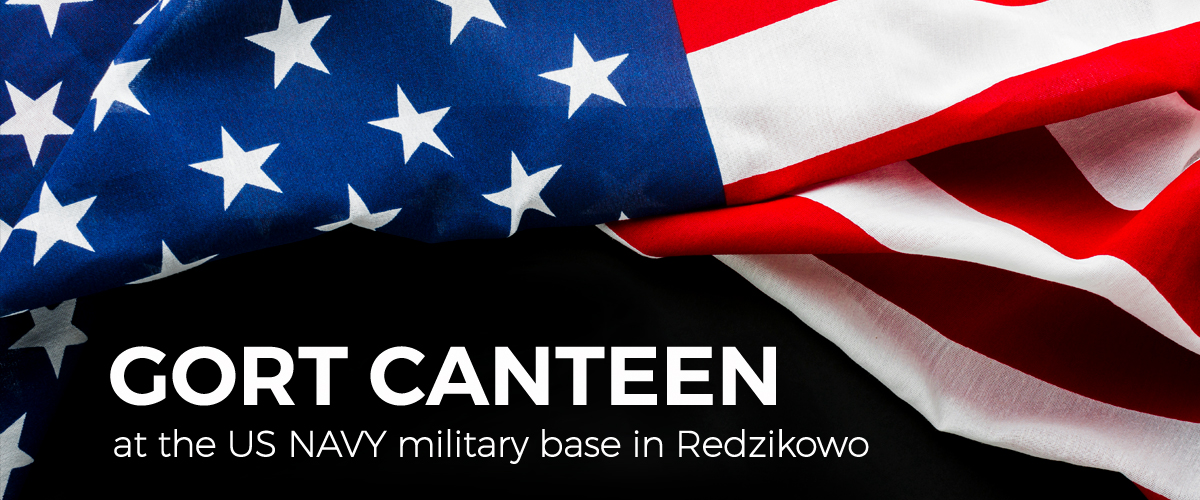 Earlier this year, American soldiers stationed at the NSF base in Redzikowo celebrated the opening of the kitchen and canteen called "Eagles Landing Café" equipped with professional appliances, self-serving lines and buffets made by the Polish manufacturer of Gastronomy Equipment, GORT. American classics: steaks and lobster were prepared for the first official meal in the canteen.

The official inauguration of the construction of the anti-ballistic missile in Redzikowo near Słupsk took place in 2016. Now the US Department of Defense announced that the moment of obtaining full operational capacity of this base is approaching. The sailors stationed in the unit have at their disposal a gym, a hairdresser, a shop with American products and a spacious canteen with a professional kitchen.

The comprehensive equipment of the US Navy canteen is a big challenge. All appliances had to meet the highest American requirements. Many elements of the project differed from the technological solutions common on the European market. That is why new solutions were created in the GORT factory especially for this implementation. Kitchen open 24 hours a day, serving four meals a day, is supported by special cold and freezer rooms as well as preparation and washing areas equipped with furniture created according to a unique design. The heart of the canteen is a specially designed GORT self-service line, supplemented with additional self-serving counters located in the dining area.

– For this implementation, we have developed and made many non-standard elements, rather unheard-of in our market. The self-service line has been finished with a special glass extension with a tilting front, which ensures hygiene when serving meals and enables transformation into a self-service buffet. The tray shelf with rails was also made especially for this project – says Mirosław Tokajuk, Sales Engineer at GORT. – Such unusual elements were also included in the design of cold and freezer rooms. We have equipped them, inter alia, with large inspection windows with triple heated glass, linear stainless steel bumpers protecting walls against accidental damage by catering trolleys and other solutions increasing the comfort and safety of use. One of the most interesting solutions used here was a cold room that functions as a self-service kiosk, non-standard equipped with a triple sliding door and display shelves.

This is not the first implementation of a military canteen made by the GORT form:

– Our portfolio includes many comprehensive implementations for staff facilities, academies and units of the Polish Army throughout the country. We realized the delivery lines in military canteens, incl. special projects of Military University of Technology, partial modernizations and complete kitchens with technical facilities and dishwashing rooms in field units of our army – adds Michał Kowalik, Commercial and Business Development Director of the GORT brand. – Our 700/900 cooking lines, a wide selection of cooking boiling pans and tilting pans, cold and freezing rooms, stainless steel furniture as well as specialized distribution lines and technologically advanced canopies systems are the perfect solution for mass catering kitchens. And thanks to our own manufacture plant and an experienced team of constructors, we can confidently take on challenges that require non-standard solutions, an excellent example of which is the canteen in Redzikowo.